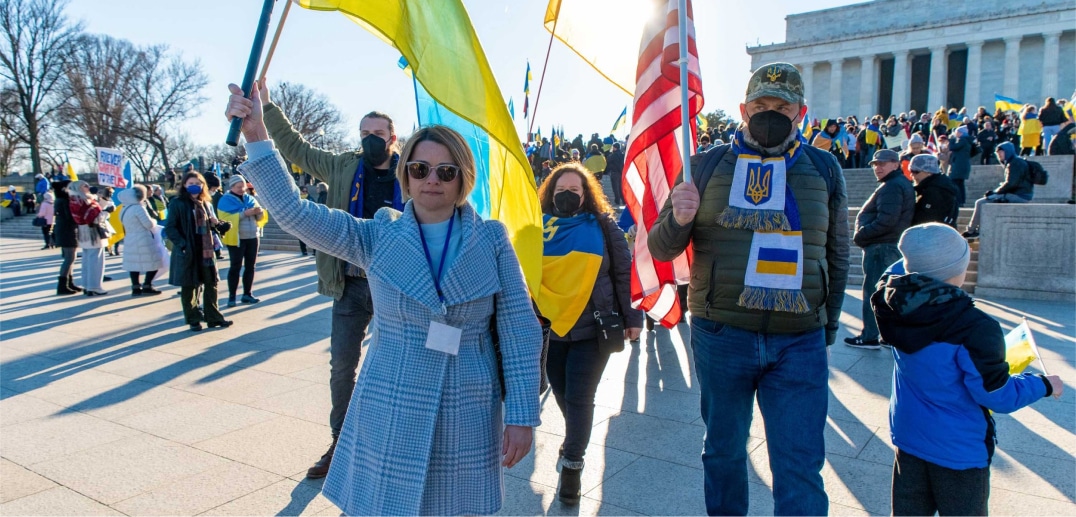 Raising Awareness
Family Requests Received

Refugees Evacuated Each Day

People Helped
Donate now
ABOUT PROGRAM
United Help Ukraine's Awareness, Advocacy and Community Engagement Campaign increases understanding of what's happening in Ukraine and its implications for the world. We advocate for Ukrainian freedom, independence, democracy and postwar reconstruction.
We do this by engaging with communities in the U.S. and around the world through cultural events, fundraisers, speaking engagements, and more.
In summer 2023, UHU organized a U.S. tour for top Ukrainian band Probass ∆ Hardi to raise funds for medical and humanitarian aid for the people of Ukraine. The band also performed on UHU's float in the National Independence Day Parade in Washington, D.C., as we represented Ukraine and thanked the American people for their ongoing support of Ukraine.
"Core to our efforts is ensuring we have community support and engagement. United Help Ukraine works globally to continue to raise awareness around the events on the ground in Ukraine and continue to encourage support for our defenders."  Maryna Baydyuk, President, UHU